Philips Hue White & Colour Ambiance E12 LED Bulb (review)
I didn't really purchase this as a decorative bulb, although I do believe that's how it's marketed. This was purchased because, as you will see, my daughter has a fan lamp in her room, and I wanted a bulb that changed colours, since all the cool kids in the house have color changing bulbs, and the other two lamps in her room also had this ability. What I didn't realize at the time was that her lamp required an E11 size bulb. Because of this I bought an adaptor in order for it to fit. It works, and doesn't hinder any of the functions. I only bring this up because it's a common question in some HomeKit communities.
As for the bulb itself it comes in nice full color satin finish packaging, and my first impression was that the whole thing looked 'solid'.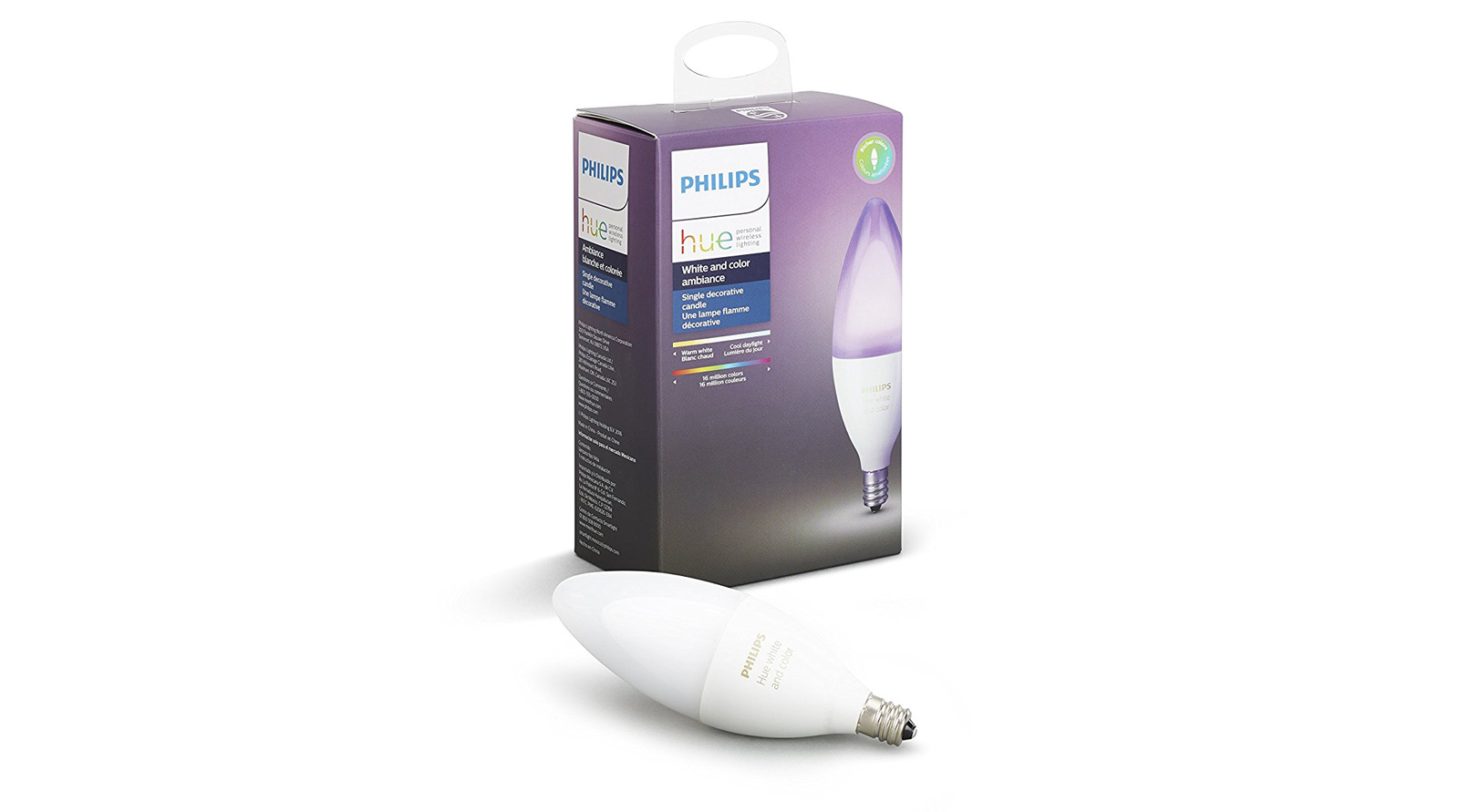 The set up is standard to pretty much Philips Hue products; plug it in, Go to the app, click 'light set up', add light. It should (and did) find it quickly, assuming your hub and network aren't having issues. On a side note, It's always a good idea to write down the manual search code before you install the light just in case. This code will usually be printed on the side of the bulb itself.
Using this light day-to-day has been pretty much as expected; It's easy to set scenes and control them via Siri, as well as via the Home or Hue apps. What I didn't expect was how bright it can get. What I thought was it was going to be more of a supplement light, but it easily and generously lights any small to medium room, like a childrens' bedroom, for example.
If you're not familiar with Philips Hue products via HomeKit, then they generally appear just like other HomeKit products in the Home app.
As with all Hue light bulbs, this is also dimmable, either via the apps (Home, Hue or any of the 3rd party apps), or via the Philips Hue switches – Hue Dimmer Switch or Hue Tap. It's worth noting that whilst this and other Hue bulbs are capable of dimming, they do not work with standard dimmer switches.
All in all a very solid product and with the option of colour, it's great for a young kids' room!