Special Deal: 10% Off The Vocolinc T-Guard Smart Lock [EXPIRED]
With the Black Friday deals soon upon us, we've teamed up with Vocolinc to offer 10% off their latest smart device – the T-Guard Smart Lock exclusively on Amazon.com. Just click on the banner below or HERE, use the code, and get your discount! If you want to read our full review, you can check it out here.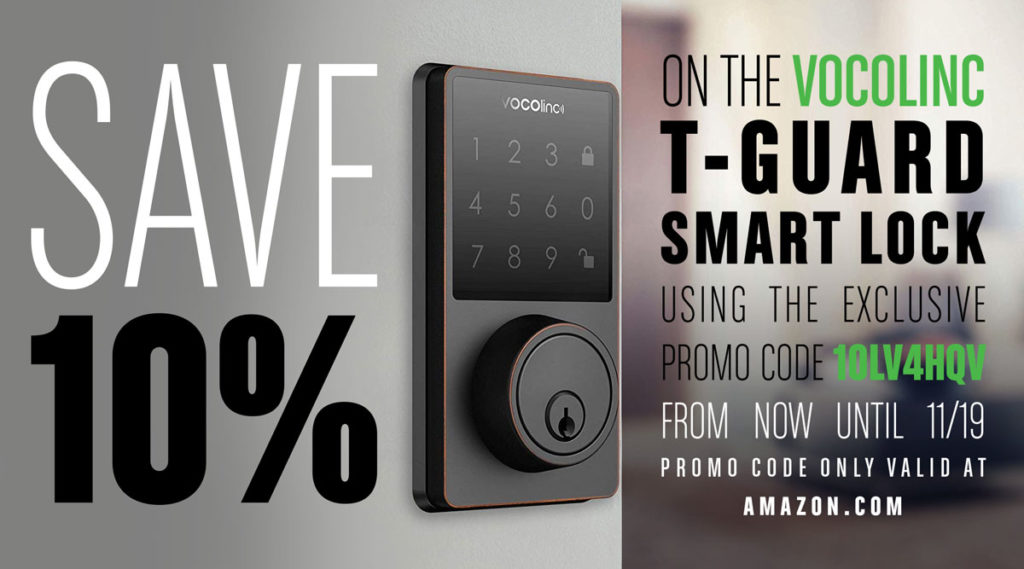 Vocolinc has been outdoing themselves recently with a raft of interesting products, two of which have just been released – the Flowerbud Smart Diffuser and the aforementioned T-Guard Smart Lock. We're told there's more to come too, so keep coming back to check out more interesting products as we get our hands on them.