New Aqara Hub Now Fully Featured on Aqara Website
Aqara have updated their website to include a new page for their Hub, including full details of the new HomeKit-compatible device. Previously, although the Hub was included in their list of products, there was no actual page, with it simply being listed as 'Coming soon'. With the new page, Aqara have a lot more information on this Hub, detailing various details about the technology, connectivity and interactivity with Homekit and Siri.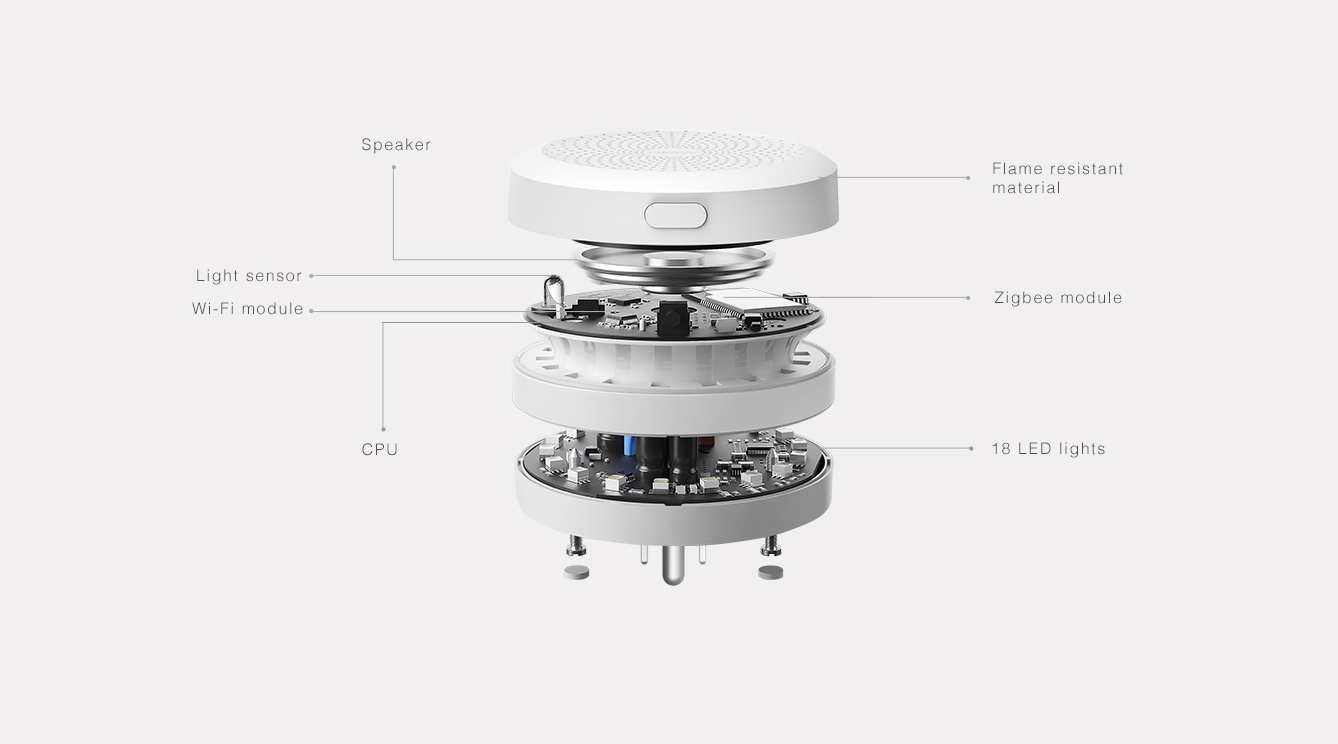 The Aqara Hub, if you aren't already aware, is the first device under the Xiaomi umbrella to be compatible with HomeKit, which works in tandem with the new Aqara HomeKit app, released a few months ago. The Hub itself will in turn allow other Aqara branded smart devices to work with HomeKit, much in the same way that the Philips Hue Bridge works to make other Hue products – like bulbs and motion sensors – work with HomeKit.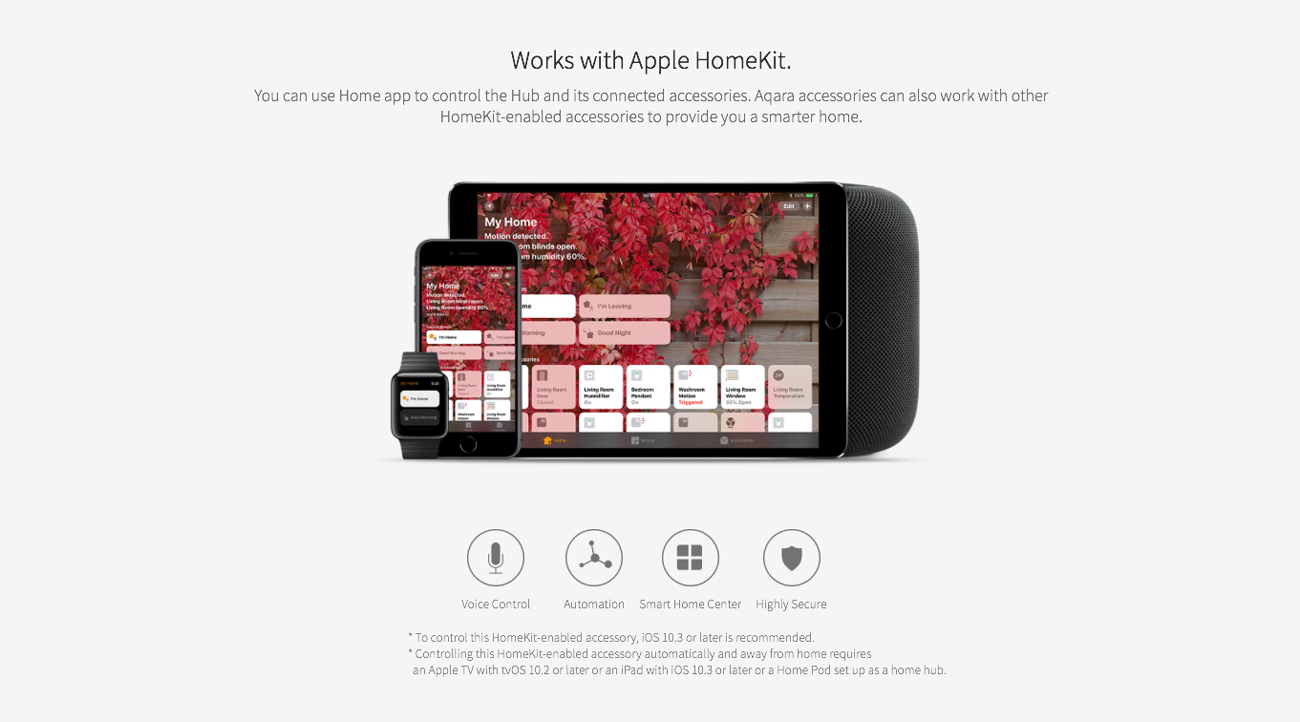 Model: ZHWG11LM
Color: White
Main Material: ABS + PC
Weight: 186.5g
Dimensions: 80 x 80 x 41.5 mm (3.15 x 3.15 x 1.63 in.)
Operating Temperature: -10℃ – +40℃
Operating Humidity: 0% – 95% RH, no condensation
Input: 100 – 240V AC, 50Hz / 60Hz
Wireless Protocol: Wi-Fi IEEE 802.11 b/g/n 2.4 GHz, Zigbee
What's in the Box: Aqara Hub, Quick Start Guide
CMIIT ID: 2017DP5239
FCC ID: 2AKIT-ZHWG11LM
IC: 22635-ZHWG11LM
App Support: Apple Home app (iOS 10.3 or later), Aqara Home app (Android 5.0 or later, iOS 10.3 or later)