Lutron Caseta Lamp Dimmer (review)
My wife and I live in an old house in the US which only has 2 wires in the walls (no neutral), so for all of our smart physical switches – whether they are interruptor or dimmable – we have decided to go with Lutron and their Caseta line. The fact is,  there weren't really any other options that I found. Lutron has quite the good reputation, so we got the hub, bought the switches etc, but we also wanted two table lamps to be dimmable for a sort of 'retro' look, using LED Edison bulbs. Luckily for us, Lutron may be the one company that offers such a product that is HomeKit compatible.
Here is what the packaging typically looks like, although there are different versions out there.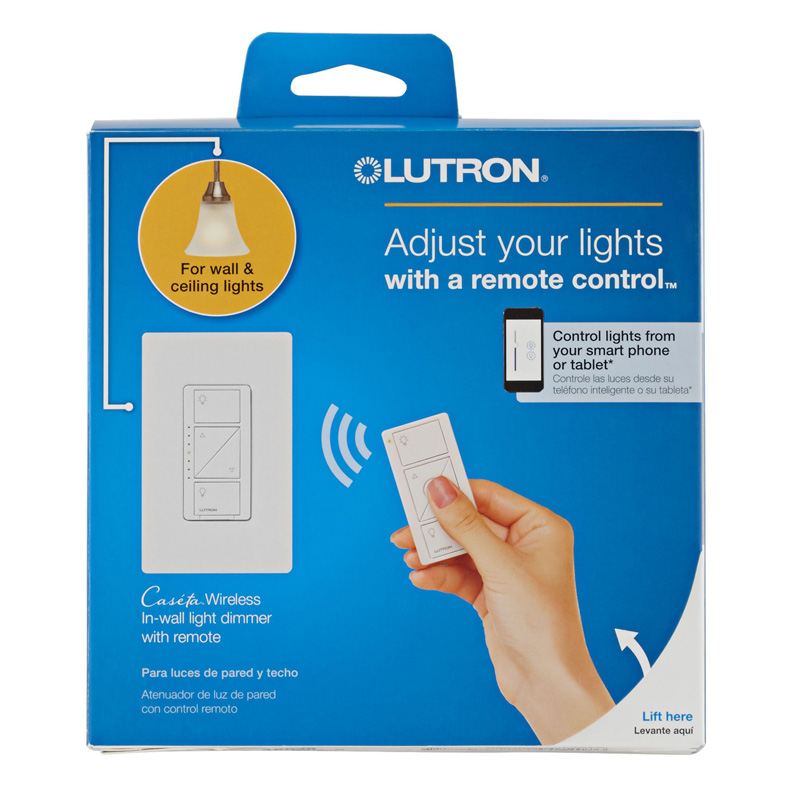 I bought two of these packs, and they look just like the packaging shows them. The package comes with a remote, although it isn't required as such, so I'll probably sell them on. They look and work well, right out of the box.
Adding the devices was very easy in the lutron app; Simply click on the settings in the upper left hand corner and then add device. It will find them easily.
Once added, you will see the lamps (under whatever name you assigned them and the virtual remotes) on the main page in the app. They automatically get added to your home, assuming you (as previously stated) have the hub set up and connected to HomeKit. I have the lamps grouped, but they look like any other table lamp that you have set up in HomeKit:
They can control $5 Edison LED bulbs with up to 20 gain stages, but cheap $1 LED bulbs only really have 5 or 6 stages. They talk with siri in all the ways you think they would: On – off – percentage etc. The plugs have two inputs each, although, as the warning sign on the device itself state, these are for 'LAMPS ONLY'. They are rock-solid and for such an unsexy product I d0 think they need a bit more recognition, considering there isn't any other product like it that I'm aware of.
Here are some photos of the lamp it's in and the listing from Lutron's website for the product.
Provides the best dimming performance for LED bulbs. Tested and recommended for use with over 1,000 bulbs (for recommended LEDs, please see "Technical Specification")

Works with up to 100W of dimmable LED/CFL or 300W incandescent/halogen bulbs

Lamp Dimmer simply plugs into a standard outlet and can be used with up to two lamps

Dimmer controls up to 17 bulbs per circuit (based on 8.5W LED bulbs, 60W incandescent equivalent)

For added convenience, use with Pico remote (sold separately: PJ2-3BRL-WH-L01R) to turn lights on/off or raise/lower to adjust brightness

Works with your voice assistant or smart phone via the FREE Lutron app for iOS and Android (Smart Bridge required)