Ikea Omlopp LED countertop lightstrip
You can dim your lighting wirelessly and easily adapt the lighting based on activity.
Preparing food and doing kitchen work is safer, easier and more fun when you have a good, even light across your countertop.
It's easy to soften the light in your kitchen when you dine or socialize because this countertop light is dimmable in two steps.
You can use ANSLUTA remote control to turn on/off and dim all OMLOPP light units connected in a chain simultaneously.
The LED light source consumes up to 85% less energy and lasts 20 times longer than incandescent bulbs.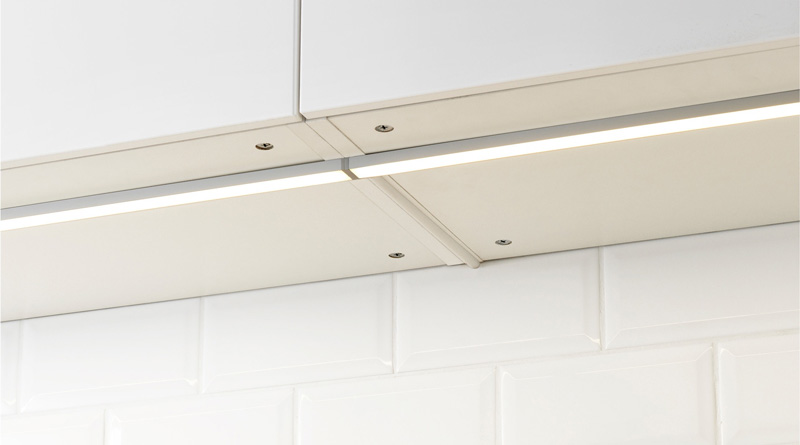 Good to know
Dimmable.
Built-in LED light source.
Approved for IP20.
LED life approx. 20,000 hours.
Light color: sunrise (3000 K).
Color Rendering Index (CRI): 90.
To be completed with LED driver and power cord, sold separately.
Care instructions
Wipe dry with a clean cloth.
Product dimensions
Luminous flux: 186 Lumen
Length: 15 " | 38.1 cm
Depth: 1 " | 2.6 cm
Height: 3/8 " | 1.0 m
Cord length: 137 3/4 " | 3.5 m
Power: 5.3 W