Aqara Clarify Question Over Product Compatibility [updated]
This article has been updated to reflect further information provided to us by Aqara. The updated information is at the end of this article.
Aqara have released a brief statement via their Twitter account, clarifying the issue as to what products are and aren't compatible with their forthcoming HomeKit-enabled Aqara Hub.
The release states; "All products branded Aqara and bought from our official chanel [sic] are compatible with Aqara new Hub to support Apple HomeKit and can be controlled with Aqara app."
They then go on to state; "Mijia products are NOT compatible with Aqara new Hub and can't be controlled with Aqara app, they don't support Apple HomeKit"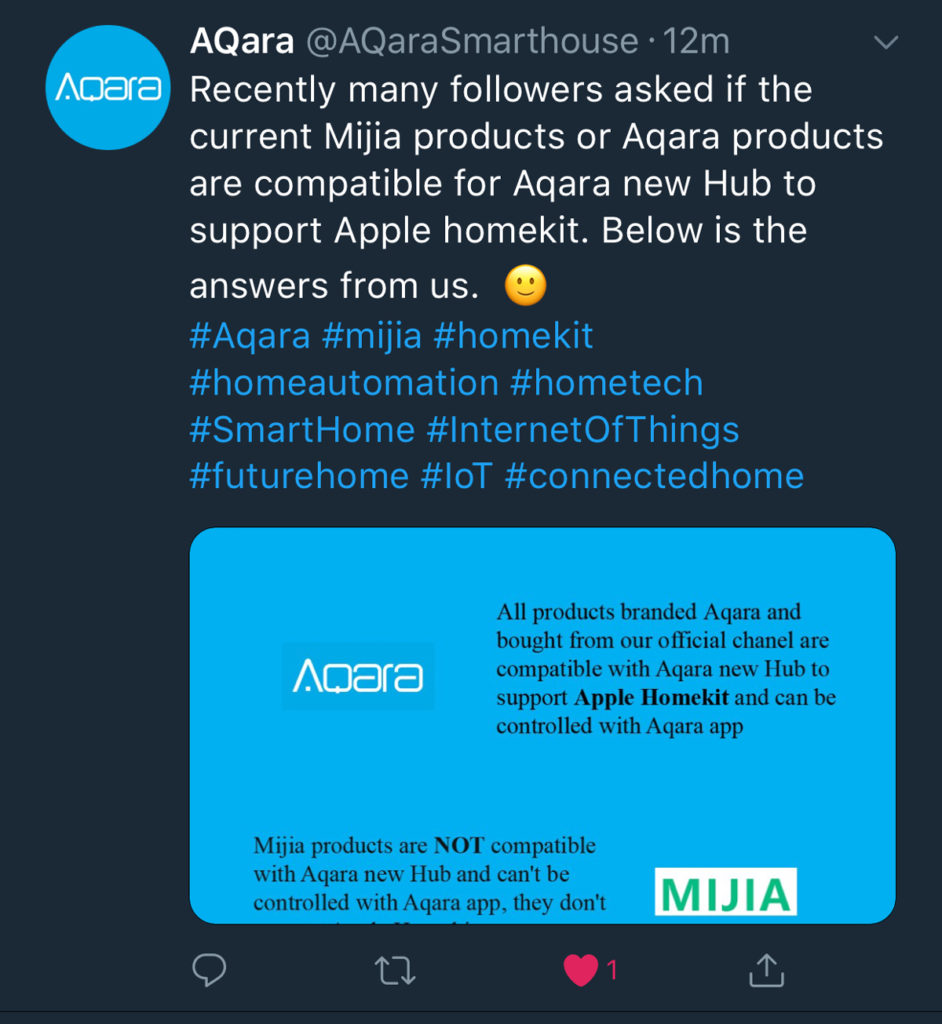 So, it would seem that if you have an Aqara smart product, like the ones listed on their website, that are compatible with HomeKit via the hub, then you're in luck. Previously, Aqara stated that any current Aqara products would be compatible, but that no longer seems to be the case.
Currently, the products that are listed on the Aqara website that will be HomeKit/Aqara Hub compatible, are the Door & Window Sensor, Motion Sensor, Temperature & Humidity Sensor and Water Leak Sensor. Other products already listed on Amazon.com as HomeKit compatible are the Wall switch, Wireless Remote Switch, Mini Smart Switch and the Smart Plug.
As for the lack of compatibility with Xiaomi stuff, that was already a given, seeing that they are in fact separate companies, even though Aqara comes under the Xiaomi umbrella.
UPDATE: Aqara have spoken to us regarding the latest development, and have stated that whilst the aforementioned Aqara products will be compatible with the upcoming Aqara Hub, due to the fact that Aqara can't possibly know where all customers who own Aqara 'branded' products have bought their devices, they have to be clear that any counterfeit products that may be available via 3rd party outlets with Aqara branding, will not be compatible. This would explain the mention of 'official channels'. With this in mind, if you are planning on buying any Aqara branded products, you should ensure that you purchase from reputable sellers,  and that the goods are official Aqara products, or better still via Aqara's own store on Amazon.