ADT Introduce Three Camera Products to CES 2020
After reports surfaced via fcc.io late last year of ADT working to bring out their own video doorbell, the company has now unveiled this new product, alongside two new cameras, bringing a total of three new devices to the table. The company has made these part of its new offshoot brand, 'Blue by ADT', we assume to distinguish these self-install devices from their own series of security options that require pro installation and/or subscriptions.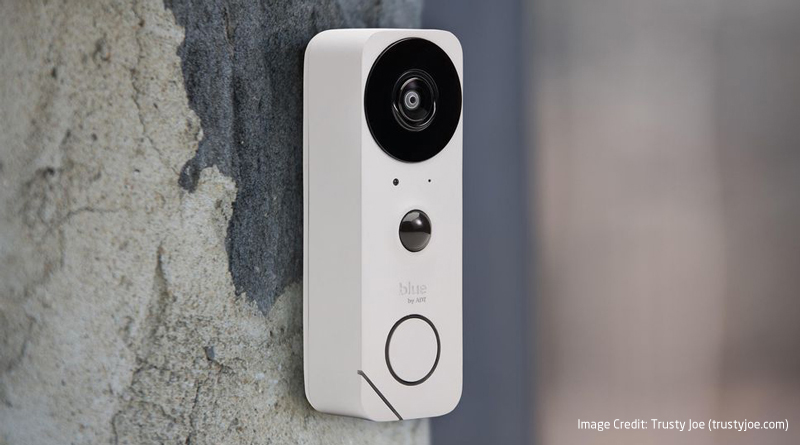 First off is the new Outdoor camera, which has is rated at IP65, for protection again typical weather conditions, has night vision, and records at 1080p FHD resolution. The camera has an adjustable mount that can be placed almost anywhere, with the camera being able to be angled via the ball joint mechanism.
Next up is the new Indoor camera, which also features the same 1080p recording capabilities, in addition to a similar adjustable base, allowing the camera to be angled to face up, down or straight ahead. In addition, the camera's built-in microphone allows it to detect smoke and CO alarms, and send you a notification.
Last but not least, is the new video doorbell, which, like the aforementioned cameras, has 1080p recording, along with facial recognition, two-way audio, and a live video feed. Of course, the doorbell has the addition of, well, the doorbell itself! This will allow for the usual push notifications when the doorbell is pressed or if motion is detected. The company claim that HomeKit compatibility will come via an update in Q2 of 2020, so it's advisable to probably wait until this comes to pass, although the company are apparently already taking pre-orders, with a scheduled shipping date for the end of January. Pricing for each device is US$199.99.