ZemiSmart Release First Matter-Enabled Hub With Thread Border Router Functionality
ZemiSmart has launched a brand new smart home hub with a lot of functionality under the hood. The M1 is primarily a Zigbee hub that exposes Tuya Zigbee child devices to any Matter platform – Apple Home, Amazon Alexa, Google Home, Samsung SmartThings.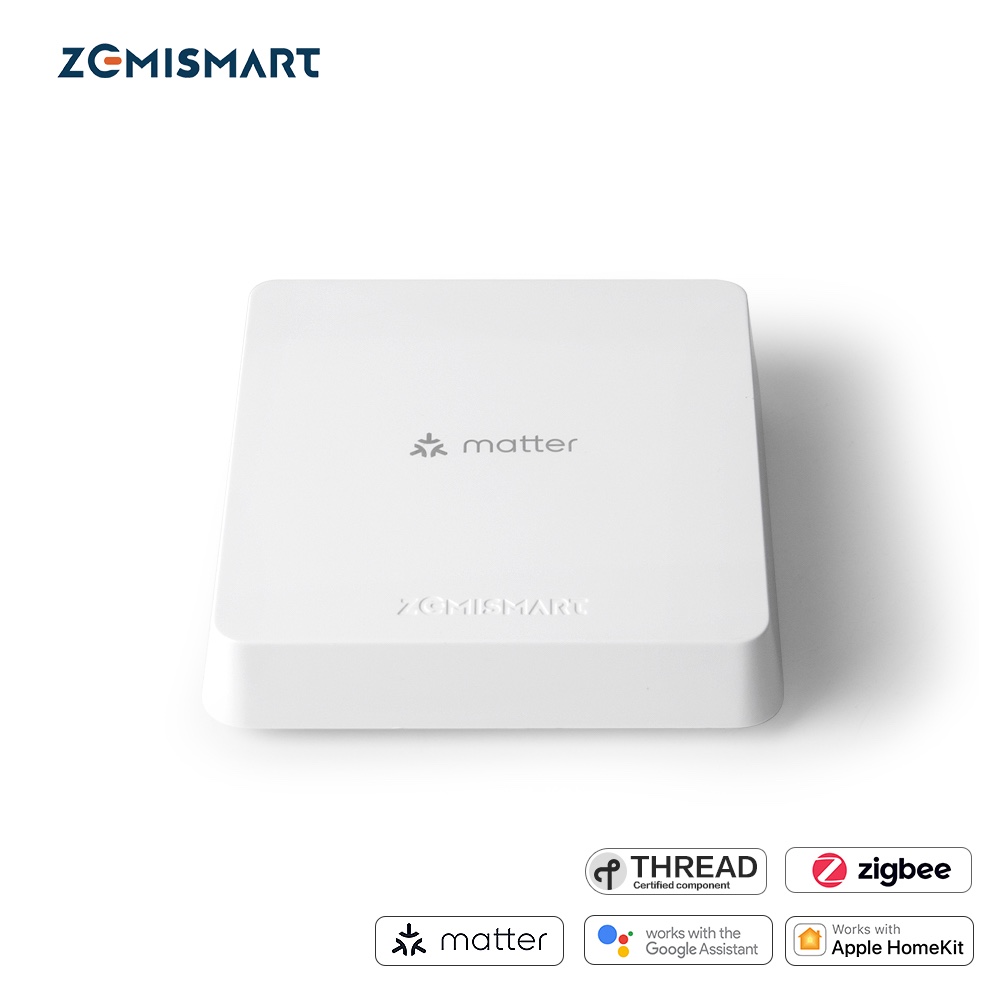 Additionally, the hub can act as a Thread Border Router for the company's Thread devices, which will also be exposed to all of the aforementioned platforms, which includes their recently released Matter over Thread curtain motor system, and the roller shade motor that uses Matter over WiFi.
The hub itself is powered via a USB-C port and connects to your home network using an RJ45/Ethernet port, as is the case with the company's first HomeKit-compatible hub.
According to ZemiSmart, although the hub itself is Matter compatible, it cannot act as a Matter controller, so you would still need a Matter Controller for your platform of choice (HomePod/Mini, Apple TV, etc).
Although it will work with any Thread-enabled device, the Zigbee hub portion will only work with ZemiSmart and Tuya Zigbee child devices.
You can order the new hub from Amazon.com or ZemiSmart's own website today, for US$49.90.