EU Version of The Koogeek Power Strip Now Available
The 01US-1 Power Strip by Koogeek has been one of its best sellers, which isn't surprising considering that you get three separately controlled smart outlets, plus 3 USB charging ports for only a little more money than you could pay for a single outlet. Add to this the fact that it's not only HomeKit compatible, but it also works with Google Assistant and Amazon Alexa, then it's clearly a great product.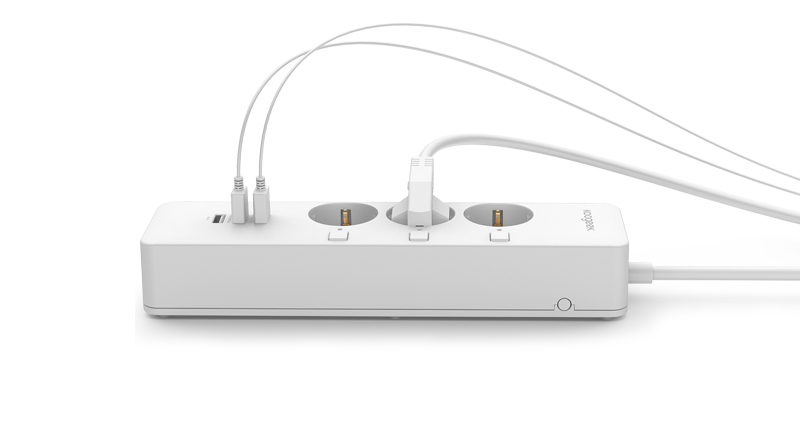 However, up until now, there has only ever been a US version available. Now, Finally, Koogeek have released an EU certified version of this power strip, with outlets suitable for European plugs. Aside from this difference, the strip is actually pretty much the same. It's slightly deeper to cope with the length of EU style pins, but that's where the differences end. Koogeek have previously intimated that they plan on releasing a version suitable for UK plugs, but currently there's no word on when that might be released. As for where the current EU version is available, it's being sold on Amazon's Italian, Spanish & French stores, with Amazon's German store to follow shortly.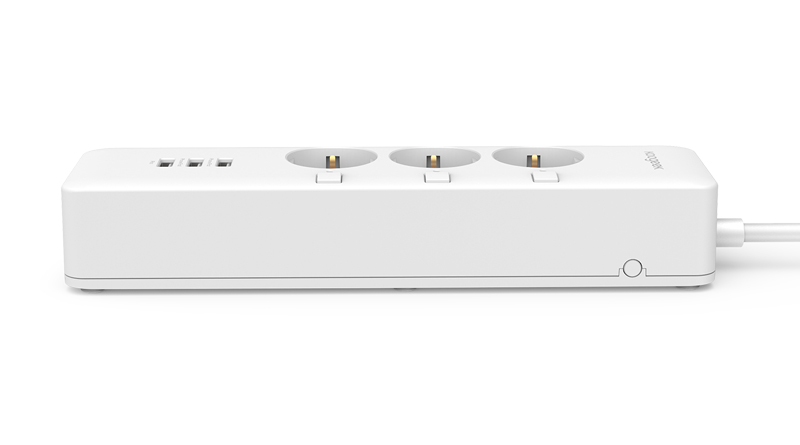 Multifunction Power Strip
3 independent AC outlets & 3 USB charging ports
Works with Multiple Platforms.
Works with Apple HomeKit & Google Assistant, compatible with Alexa
Schedule
Set schedules and timers to automate your home
Consumption Monitor
Show energy consumption or electricity cost
Multiple Protection
ETL listed, FCC certified and RoHS compliant