LifeSmart Win CES Award and Suggest HomeKit Integration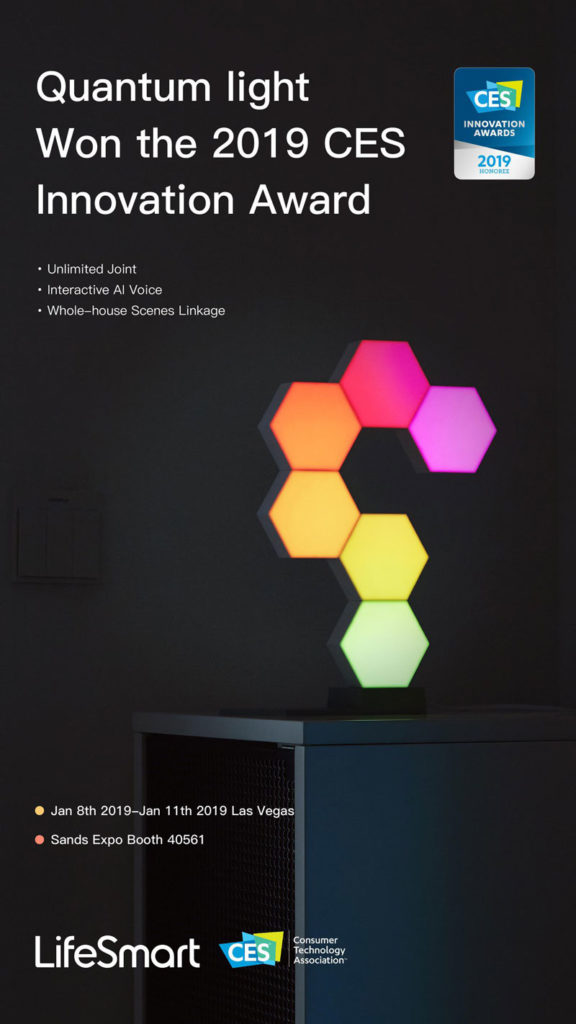 Chinese Smart Home company LifeSmart, some of who's products we've listed and reviewed on the launch of our website, have announced via Twitter that their latest smart product, Quantum Light, has been awarded the 2019 CES Innovation Award. The CES event is to be held between Jan 8-11th 2019 in Las Vegas, and LifeSmart will be putting the Quantum Light (which we reported on back in September) and other LifeSmart products on display, including a new wall switch system called the Stellar Switch, which they claim "solves the problem of instability of traditional live line switch [sic]".
Besides all this, on being questioned on whether the aforementioned products will ever become HomeKit compatible, the LifeSmart have simply said "under the process of getting the official certification for #homekit". Of course, this has been said before by some companies we won't bother mentioning, but in actual fact, LifeSmart did have a brief period where the majority of their products were in fact HomeKit compatible, albeit unofficially via a sort of beta version of Software Authentication', although they've since removed this ability/facility.
You can keep up-to-date with all things LifeSmart by following their Twitter page.